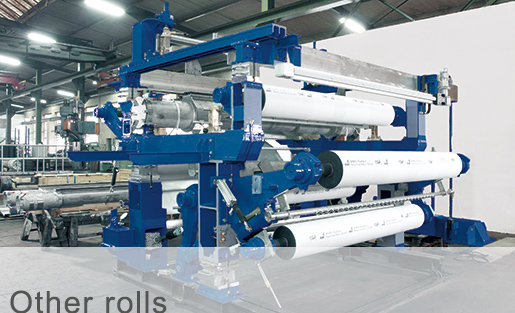 Rolling out one innovation after another. Other rolls in our portfolio.
Breast rolls

Forming rolls

Lump breaker rolls

Cooling rolls

Heating rolls

Winder drums

Bearing systems for all types of rolls
Wire drive-turning rolls

Ventilation rolls

Section guide rolls

Reel spools

Guide rolls
Set a new speed record. With our reel spools.
Size: diameter 1850 mm
Face length: up to 12,000 mm
Speed: up to 3000 m/min
Complete with bearing systems and drive unit.